Why Choose Us?
We believe that the solar revolution will not only help the environment but the financially conscious as well. Solar panels can help you save money, and various grants and incentives are available to help you install your solar panels. At Dandelion Renewables, we will ensure that you save and get the most from your solar panels by helping you choose the best solutions using our feasibility study. We source the best quality components and strive to provide the best solar installation in Western Canada.
When it comes to solar power, opt for greener energy solutions and obtain professional solar panel installation services from Dandelion Renewables. Whether it be for solar panel installation or battery energy storage, we are one of the leading suppliers of solar energy solutions for both residential and commercial residents in Nelson, BC.
Belfour
In the summer of 2018, the Balfour Recreation Commission contracted Dandelion Renewables to add solar panels to three of its buildings. Be a part of making a better change in the world by opting for clean energy production and solar power solutions.
Kaslo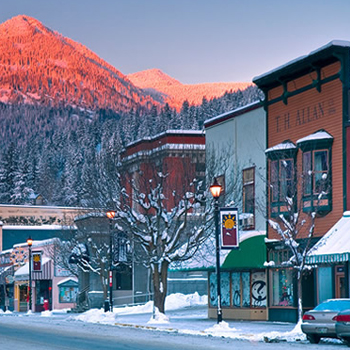 The village of Kaslo is one of nine local governments working with West Kootenay EcoSociety to develop a 100% renewable energy plan. Dandelion Renewables is excited to offer the residents of Kaslo complete solar power solutions and help people adopt 100% renewable energy resources.
Salmo
Do you want to play your part in making Salmo a village that runs on 100% renewable energy? Dandelion Renewables offers affordable and efficient solar energy solutions to help the residents of Salmo enjoy solar benefits like sustainability, reduced energy bills, and conserving the environment.