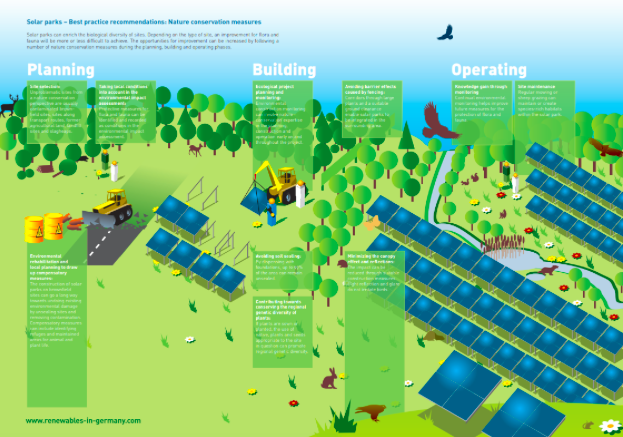 Epcor's proposed E.L. Smith solar farm in Edmonton has been making its way into the local news recently. It's certainly an interesting project and, at first glance, has the public polarized (as seems to be the general trend in society). However, after a more careful review, it seems Epcor is doing its due diligence to insure public interest and ecological effects are understood fully before progressing with the solar farm.
It's not hard to see why the solar farm has a strong opposition; Edmontonians are proud of our beautiful river valley! In Mill Creek, we saw similar opposition to a net-zero house recently approved by the city. When it comes to the river valley and Edmonton's green space, we are hesitant to let even the greenest of technologies encroach.  
If the solar farm is approved by both Alberta Utilities Commision and the City of Edmonton, Epcor will have to implement stringent environmental procedures to ensure the effect on the river valley is minimized. However, it seems they are already on the right path as they have added the below points after public consultation:
Solar Farm Benefits:
Reduce the overall project footprint in an effort to address concerns relating to aesthetics, land reclamation, environment, and wildlife.
Increase the space between the river and our proposed project fence line. This will provide more natural area along the river than is currently present.
Provide the City of Edmonton with access through our property (outside the solar farm fence line) for future recreational trails to ensure connectivity of the surrounding trail system
Source: Epcor Website -> E.L. Smith Solar Farm
Solar farms don't have to be large, barren industrial sites. With proper environmental impact assessments and ecological management plans, they can mitigate their ecological impact. In addition to the above actions, Epcor may consider the following actions:
Use fencing with minimal intrusion. Keeping a clearance of 10-15cm at the bottom allows the passage of small animals

Keep bees on site

Bees kept on a solar farm
Allow grazing of sheep or goats under panels to keep level of grass from growing too high. Perhaps Epcor can partner with the city's new Edmonton Goat Pilot Project!

Goats with a background of solar panels
Make bird boxes

When reclaiming the site after construction, a diverse assortment of local fauna should be planted taking into account shading from panels

Hedges around perimeter to provide shelter for small animals and birds

Biodiversity near ground-mounted solar systems
Source: Solar parks – Opportunities for Biodiversity
A report on biodiversity in and around ground-mountoud photovoltaic panels.
Renewable Energies Agency, 2010
Another suggestion to improve the public's perspective on the project could be adding a bike path or multiuse path. As mentioned, Epcor has already provided the City access on the outside of the fence, but it may be years before the City gets around to putting it in. With the construction equipment already on site, perhaps Epcor could build one of the two routes we've suggested below?